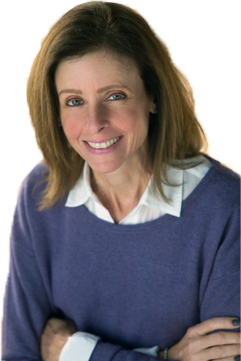 I have long been an advocate for people with disabilities. It began in high school and continued when I embarked on my career as a teacher. Always rooting for the 'underdog'-those kids who would otherwise be left behind-my focus for almost half of my twenty-four year teaching career has been Special Education. My motivation and passion became more focused when my first child was diagnosed in second grade with Attention Deficit Hyperactive Disorder (ADHD) and a significant Non Verbal Learning Disability. I made it my mission to learn everything I could about ADHD and LD, and became almost overnight, an advocate for my child because I had to.
I found out much later that my son also had a high functioning Autism Spectrum Disorder. Parenting a child with multiple learning exceptionalities, while simultaneously working inside the school system have helped me to connect on a different level with parents who find themselves in similar circumstances. I'm not just another professional, I'm someone who knows and understands what parents of exceptional children are experiencing every day. I have lived it, and continue the journey today with my now adult son.
With a Bachelor's degree in Education and specialist qualifications in Special Education, I have a wealth of knowledge and experience with Learning Disabilities and ADHD in particular. I have been a volunteer with the Learning Disabilities Association of York Region for five years, working with parents, and on the Board of Directors, and have completed my accreditation as a Resource Facilitator.
My goal is to empower parents. Arming parents with information about their child's learning needs and all the options available, is to give them a voice in a place that can sometimes be intimidating and confusing. In the end, the only thing louder than a parent's voice, is the voice of their child. An informed parent can work with their child to become a self-advocate, as the child's voice is ultimately the most powerful, in a system that revolves around them.
Remember that your kids come first!